This page is currently under construction. Please visit back as details are added. Become a FREE Privy member to be notified of future updates and project details.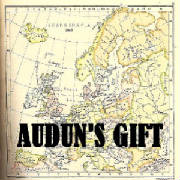 An Opera in Prologue and Two Acts
.
Based on Auðunar Þáttr vestfirska, the medieval Icelandic Tale of Auðun of the Westfjörds, with adaptation and music composed and orchestrated by Malcolm Caluori, and additional material developed with Johnathan Daniel Steppe. Libretto yet unassigned. Principle roles for mezzo-soprano,tenor, baritone and bass-baritone, with comprimario roles for soprano, tenor, tenor, tenor, baritone and bass.